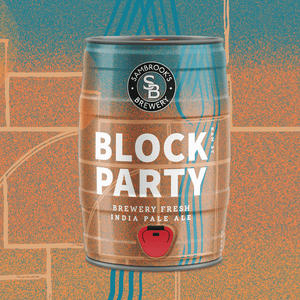 At Sambrook's old gaff in SW11 we were well known for a street party. Five times per year we'd hold a legendary bash for the local community and we want to uphold that tradition indefinitely. So we brewed the perfect beer for a knees up. Newly launched Nov 2021 in 5L mini. 
INGREDIENTS: Summit, Citra, Azzaca, Mosaic
SEE: Golden
SMELL: Grapefruit, Mango, Passion fruit TASTE: Fruity, Caramel, Rounded, Dry


5.5% ABV
This is brewery fresh beer and is filled fresh on the morning of delivery. Shelf life is kept to two weeks to maintain peak freshness. Consume within three days of opening.