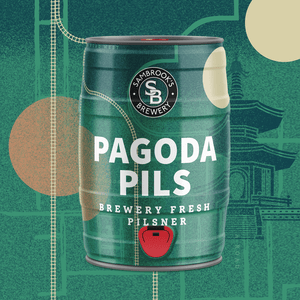 London Brewed Pilsner - acually allowed to sit in tank as a Pilsner should. We've finally decided it's time to create our very own lager brand. With our new, flexible brewkit and tanks we think Pagoda is one of few genuinely credible independently brewed Pilsner options in London.
INGREDIENTS: Magnum, Saaz and Mittlefrum hops
SEE: Golden
SMELL: Fresh, Maize, Light Spice TASTE: Clean, Crisp, Grassy
4.5% ABV
This is brewery fresh beer and is filled fresh on the morning of delivery. Shelf life is kept to two weeks to maintain peak freshness. Consume within three days of opening.